Applicable Experience
[ Summary ]

Teaching for manufacturing
Problem solving and quality practices
Course Development



Current Goal - Teaching:

To sign on to projects to do training, developing training materials, or consulting. I am open to considering full/part-time, or contract work.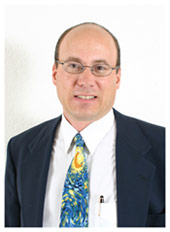 Thank you for taking the time to review my qualifications and I hope you will be impressed with my extensive background in the semiconductor industry.

I have been teaching SPC (statistical process control) training classes since 1999. I am now teaching semiconductor processing classes, electronics classes and Project Management.

ISS (Integrated Sales and Services) is my sales rep company I have been working with for the last 8 years. Now training and training materials development are a full time project. No sales representation efforts are being made at this time (Part time consulting projects are welcome).

I have had extensive experience with semiconductor manufacturing processes with Motorola, Honeywell/AlliedSignal, and Dow Corning, and many years working with Low k dielectrics.
I thank you again for taking time to look at my information.

Photos from the Semi Events and Golf Tournaments <--Click Here